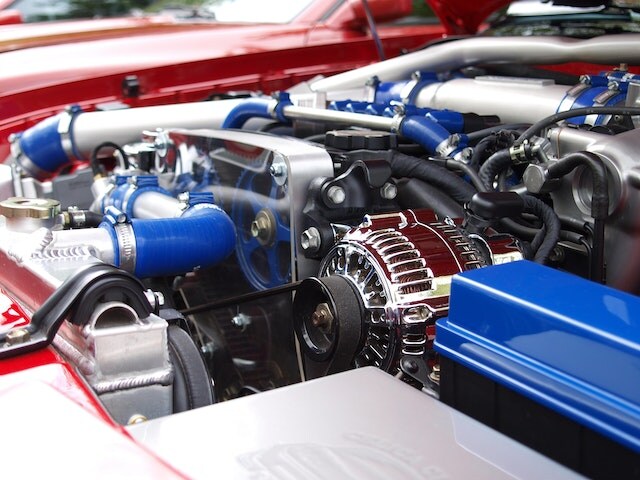 Owning a vehicle is an incredible experience, offering freedom and convenience in one of the most efficient travel methods. As a car owner, you have total control over how your vehicle looks and functions, meaning you can make it unique to match your style or specific needs.
One of the best ways to achieve this is by investing in genuine OEM parts and accessories – not only will this ensure guaranteed quality and long-term value for you and your passengers. Let's dive into the top benefits of buying Genuine OEM parts that will help elevate any driving experience!
1. Better Efficiency & Performance
Buying genuine OEM parts and accessories for your vehicle has many advantages, but perhaps the most noteworthy is improved efficiency and performance. Together, these key gains can help your vehicle run more smoothly and power up better in all road conditions. OEM, which stands for Original Equipment Manufacturer, means that the manufacturer of a given part or accessory has supplied it directly to the vehicle's original maker.
Because the parts fit exactly as they were made, they tend to be less prone to wear and tear than those built by an after-market company – this translates into fewer repairs down the line and increased vehicle longevity. On top of that, because they are specifically intended for each make and model, they often work more effectively than third-party alternatives in Kingston, which can vary in quality. Ultimately, investing in quality OEM parts ensures your car always runs at its peak performance level!
2. Improved Vehicle Longevity
Genuine OEM parts and accessories are designed to deliver the best performance for your vehicle and extend its life. Unlike aftermarket products, which may look similar but lack reliable components, OEM parts, and accessories are tailored to your car's exact specifications and built to last.
As a result of replacing faulty or subpar components with genuine OEM parts, drivers can enjoy improved fuel efficiency and a smoother running engine, along with a reduced risk of breakdowns. Genuine OEM components in Kingston offer an unbeatable combination of value, safety, and longevity that is hard to replicate elsewhere. So if you want to stay one step ahead when taking care of your vehicle's health and keeping it running at its best, there's no better option than investing in original manufacturer parts.
3. Covered By The Manufacturer's Warranty
When you purchase OEM parts and accessories for your vehicle, you receive a manufacturer's warranty that can give you added assurance and peace of mind. This ensures both cost-effective and regular maintenance of parts under warranty, which can help reduce costly repairs or downtime associated with malfunctioning parts.
Automotive manufacturers design their components specifically to integrate seamlessly with the entire car's system, so there is no need to worry about aftermarket parts voiding any warranties or unexpectedly failing on the road. From brake pads to spark plugs, you can trust that your genuine OEM products will carry a manufacturer's warranty for an added guarantee against unexpected expenses.
4. Top Quality
When buying parts and accessories for your vehicle, genuine OEM parts represent a superior purchase. Not only do these parts often come backed with warranty coverage, but you also get the top-notch quality that stands up to the most demanding conditions. Thanks to modern manufacturing standards and advanced materials, genuine OEM parts in Kingston are thoroughly tested by experts to ensure durability and reliability.
When compared to off-brand alternatives, you can't beat the superior construction and robust design of genuine OEM products - they stand up to rigorous industry testing and benchmarks to test their mettle. Whether you're looking for replacement or upgrade items, when you go with genuine OEM parts, you know that you're getting quality components and accessories built by experts.
5. Backed By A Technical Team
Purchasing genuine OEM parts and accessories for your vehicle provides an invaluable benefit: you have access to certified technicians who can correctly install the parts and accessories.
OEM parts are designed and built directly by the automaker, and dealers with them receive extensive installation, repair, and maintenance training. This means that if an OEM part or accessory needs to be installed, buyers can rely on the expertise of a highly-trained technician who can ensure that their investment is correctly installed for a correct fit and durable performance.
Certified technicians know how to identify OEM components from non-genuine counterparts and precisely how everything should look once assembled. When you purchase directly from a dealer or retailer of certified OEM products in Kingston, you can rest assured that your vehicle will be outfitted with authentic components equipped to perform as intended by the manufacturer.
Wrap Up
Many benefits come along with OEM parts and accessories. From the perfect fit to being covered under warranty, you can't go wrong when you choose certified dealership parts for your car, truck, or SUV. Not only will you get top quality products, but you'll also have peace of mind knowing qualified professionals installed them. The next time you need a new part or accessory for your vehicle, ask for OEM to take advantage of all the great benefits!
Now that you know a little more about the benefits of buying genuine OEM parts and accessories for your vehicle, we hope you'll keep us in mind next time you need replacement or maintenance parts. Be sure to browse our selection of OEM Nissan parts and accessories on our website; you'll find everything you need and more. Our team of experts is always available to help if you have any questions. Give us a call or stop by today!