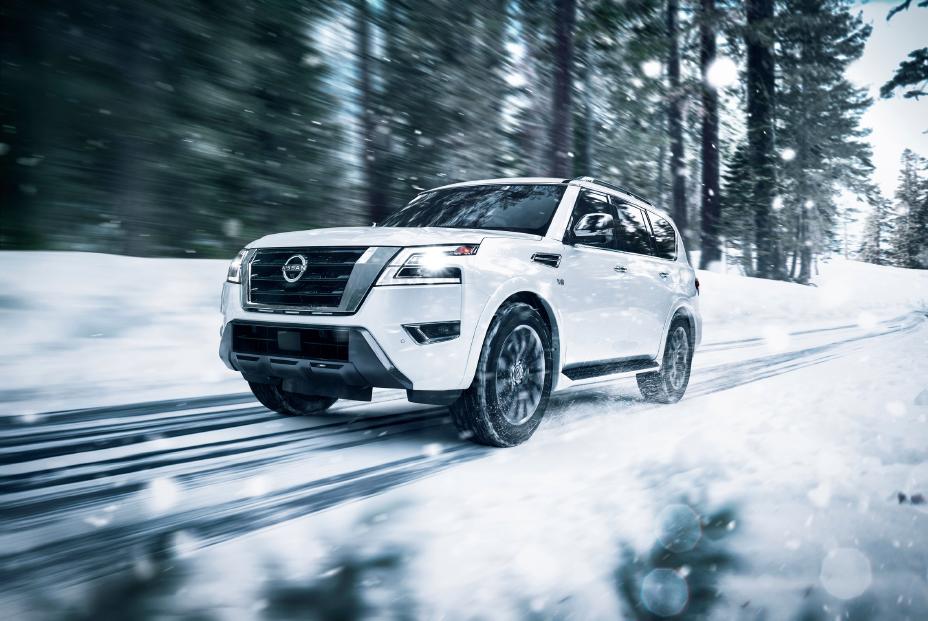 Nissan vehicles were designed for life in Canada with their impressive features, but also with their impressive comfort and their versatility. If you are looking for a sport utility vehicle to take the kids to hockey practice, for example, any one of the multiple new Nissan sport utility vehicles will give you impressive versatility that outshines the competition. Nissan cars and sport utility vehicles also deliver exceptional fuel economy. We just have to think about the impressive new Nissan Rogue with its available 3-cylinder engine that delivers 201 horsepower and 225 lb-ft of torque while averaging under 8 L per 100 km. This isn't just the most powerful engine in its price range, it is also the most efficient.
The other element that sets Nissan vehicles apart from the competition is the technologies offered by its different models. Specifically, Nissan vehicles offer Technologies designed to keep you warm and comfortable this winter while also improving safety and peace of mind on the road. Once again, Nissan shows that its vehicles are ready for whatever Ontario throws at them including a snowstorm or ice-covered roads. Here are three specific technologies found on a variety of Nissan models that will make driving in winter this year a lot easier.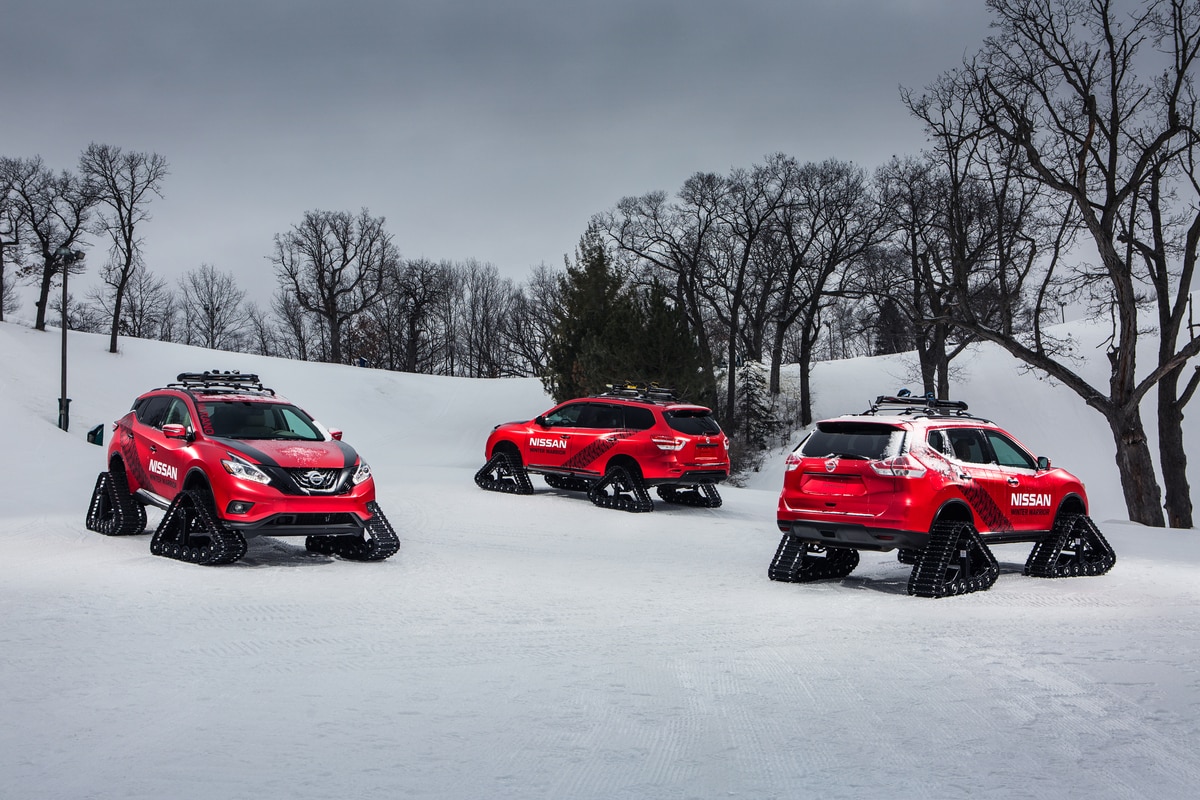 Advanced All-wheel drive
The Nissan all-wheel drive system is designed not just to enhance traction on slippery surfaces, but also to do so with minimal impact on fuel consumption. Depending on the model, there are different AWD systems that are there to protect you in inclement weather, but they all share this perfect balance of performance and efficiency. The Nissan AWD system in the Nissan Rogue, for example, is designed to be a front-wheel drive system first and foremost when conditions don't require AWD. However, if the system detects that the wheels are slipping, then it can immediately transfer power to the rear wheels in order to stabilize the vehicle. This happens instantaneously and you won't feel it, but what you will notice is that going up icy hills or around snow-covered corners, you never feel the vehicle hesitate or the wheels start to slip.
Terrain Driving modes
Your Nissan can further enhance winter performance with the use of the different Terrain Driving modes. These modes include Sport, Auto, Eco, Off-Road, and the mode that we are interested in here, Snow mode. Each of these modes modifies the behaviour of the different stability control systems as well as a range of other mechanical components to achieve optimal performance in a given situation or for the desired driving experience. The Eco mode will make your Nissan more fuel-efficient, the Sport mode will make it perform better, and the Snow mode as you would expect adjusts the different components to guarantee stability on snow and ice.
Advanced safety technology
The Nissan 360 Safety Shield includes a range of technologies that you will appreciate all year long, particularly when driving in winter. These technologies are designed to detect potential dangers and warn you before intervening if you fail to do so. They are also designed to improve visibility and overall they improve peace of mind behind the wheel. For example, your Nissan can brake automatically when you are backing up if it detects that you are about to hit an object or another vehicle is approaching. The Nissan Safety Shield 360 also includes intelligent emergency braking they can detect a pedestrian crossing the road and there is also a blind spot monitoring system to improve lateral visibility. These features help you navigate in any situation, but in winter with difficult visibility, they can be particularly useful.
Give us a call today to learn more about impressive Nissan features!